Debbie,
ex of Ian Barillas
(53) her husband Ronan (45)
Last
/ Next update
Narrated by Ronan
Debbie has had a great time helping her son August with his child care. It was hard to see August get divorced but we both knew it was the best for August and Elizabeth.
While Debbie loves playing grandma, I am now pursing my love of art. I decided to take up some art classes in my spare time. Debbie was supposed to join me but now spends more time taking care of the grand kids.
Don't worry I help out too. I love it when the little squirts come over to hang out. The time I spend with them has cured my want of kids though. I thought of asking Deb to adopt since her getting pregnant is out of the question. Now I just feel so drained when we have the kids that I just lay down after they leave.
I don't know what will happen to Deb's kids because the older one's don't seem to know what they want. Now Julius is living with August but there is no sign of any motivation. Darcy is still in high school and is Deb's last chance at a college graduate.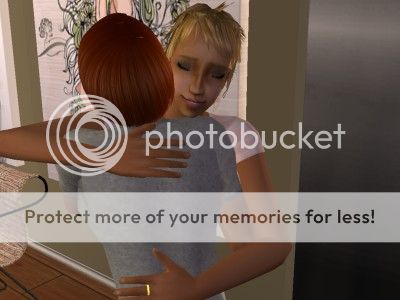 Although they lack motivation they certainly don't lack their mother's love. I know Deb loves them too much to see that sometimes her helping is really holding them back. For now I just sit back and enjoy my life with my beautiful wife and our lovely cats.
Extras.....
WTH? I was going to take a picture of them and this is what I found. LOL.