Jacquelyn (31), her wife Opal (29)
their daughter, Helen (10)
Narrated by Jacquelyn
last update/next update
I have worked on myself a lot lately and have decided to put my miscarriage behind me. I was really wrecked knowing that I had lost our baby. Opal suggested that I go to see someone but I asked her for a little bit more time before I decided on seeking therapy. As far as trying again, we have decided that if it happens then it happens.
Helen knows what happened and is still processing it. Before she used to ask when we were going to give her a little brother or sister and now she no longer does that.
One of my methods to stop thinking about this is to finish my college degree. Opal decided to start it the same time that I did. I thought she was going to get motivated and decided to put it off for now. As for me I wanted to finish this if it was the last thing I accomplish.
After my intense study sessions, I crawl in bed and fall instantly asleep.
*************
Helen has a few days off of school and loves her new doll house we got her. She loves spending hours playing.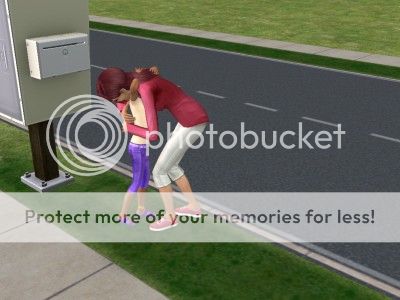 Once she hears that Opal has come home she runs to meet her. I am glad to see that my family is finally getting back to normal.
I finally finished my degree and took the opportunity to ask Opal what she thought. Opal told me that she would get around it soon. I told her that it would be good for us financially. She also agreed. I still didn't see her pick up a book but at least its on her mind. I hope that Helen is inspired to go to college and does not take the long road like we are taking regarding school.